Why We Serve in Guatemala?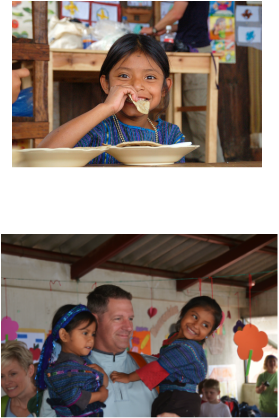 Guatemala is a short flight from the U.S.A., but there is a disparity in the opportunities!
There is no doubt there is a beauty and lessons to be learned from the people of Guatemala.
We have many similarities:
wanting the best for our children,
the desire to pass down traditions and culture, and
finding strength that we sometimes don't know we possess.
However there are differences:
56.2% live below the poverty line, with 15% in extreme poverty (even more in rural, indigenous areas).
Poverty & the resulting need to help with the household finances is the reason many children do not complete their education.
Children, age 7-16, make-up 23% of the workforce in the country. The result is a continuation of the cycle of poverty.
49% of children, under age 5, are chronically malnourished. The percentage is even higher in the indigenous community (68%).
Can you imagine 21.5% of the population (3 million) living on less than $1 a day?
Nuestros Niños
(translates to "Our Children") is committed to helping "our children" in Guatemala, while also instilling a sense of service in "our children" in the United States. We can make a difference by helping to meet basic needs of food, shelter, clothing, and security. When basic needs are met, we can further work to break the cycle of poverty by empowering families with a way to make a living. We can also offer children the chance to gain an education.
Nuestros Niños
can provide choices…and chances for a healthier life, the ability to learn, and HOPE!
---
Service. Compassion. Hope.